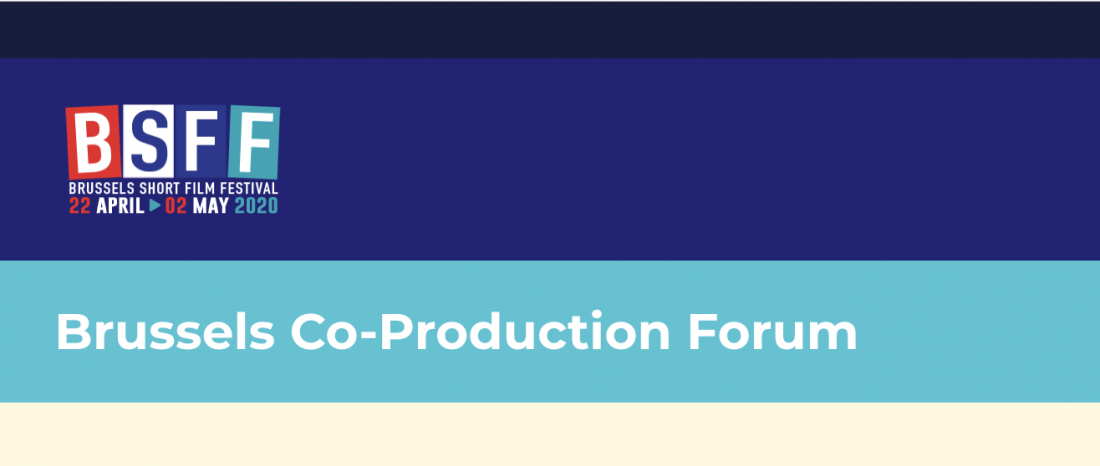 Brussels Co-Production Forum
Dear,
I am writing on behalf of the 23rd Brussels Short Film Festival (22.04 > 02.05) which is launching a call for projects for its second co-production forum, to be held during the festival on Tuesday 28th and Wednesday 29th of April.
Each year, BSFF welcomes 25.000 spectators and 700 professionals (directors, producers, international short films buyers, distributors, festival programmers).
This initiative aims to promote partnerships between European producers. Thus, the co-production forum is open to all producers seeking an opportunity to collaborate with other European producers. The call for projects is currently open and applications can be sent until February 11th.
In that regard, we would like to invite producers to submit their short film projects.
If selected, producers will be invited to Brussels (travel grant, hotel accommodation, meals and a free accreditation to the Brussels Short Film Festival) and have the opportunity to:
– Pitch their project in front of important Belgian and European producers.
– Have individuals meetings with different professionals to defend their project.
– Build contacts to find public and private funding for their projects in case of an agreement.
– Participate in convivial professional receptions
Thus, I allow myself to write you today to ask you if you will accept, to forward this call for projects to producers of your network who could be interested in this initiative or help us to identify projects which could be eligible ?
All the information (regulation, application form etc.) can be found on our website following this link : http://bsff.be/en/pros-3/brussels-co-production-forum/ or in the documents attached.
Hoping this initiative will fit with your preoccupations, thank you very much in advance for your help and your concern,
Sincerely,
The BSFF team